Chinese Painting and Calligraphy: New students accepted
This ongoing class focuses on developing "qi" energy in brushwork. Each class includes both calligraphy and painting practice. Stewart Thomas brings his many years of experience in Chinese painting, Sumi-e and calligraphy to help beginning, intermediate and advanced students explore brush technique, ink tones, color work, composition, and perspective as well as Chinese poetry and philosophy.
Click here to see a sampling of Stewart's brush paintings.
Dates and Times: At this time we have a small group of students who meet one afternoon per month; email me to be put on the class schedule list.
Location: Sweetwater Print Cooperative, 117 S. Main Street, Gainesville, Florida
Cost: $20.00 per class
Materials: Students supply their own materials. Brushes, ink and paper available for sale at class.
CHINESE PAINTING AND CALLIGRAPHY MATERIALS ARE AVAILABLE FROM BLUE HERON ARTS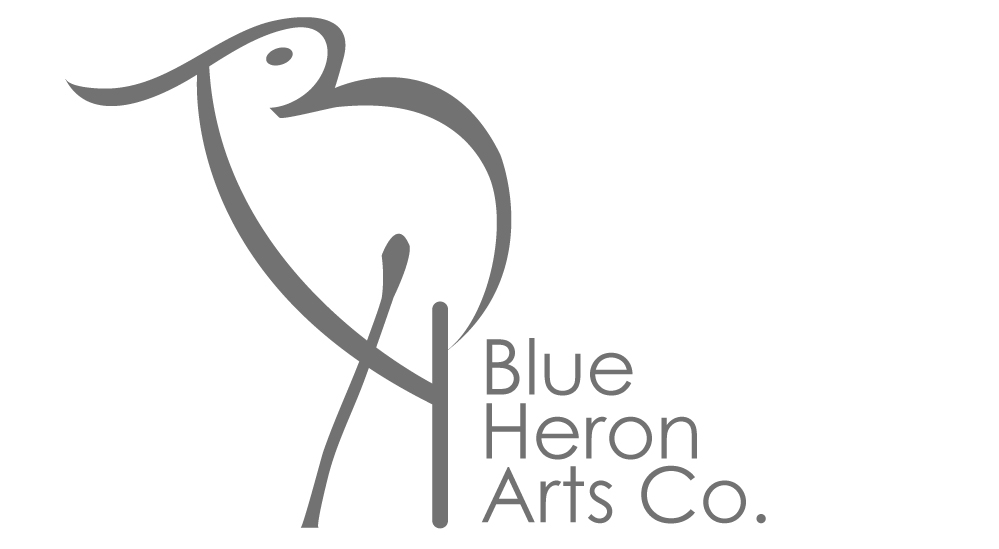 Persian and Arabic Calligraphy: I am available for workshops on Arabic and Persian calligraphy, including presentation on the historic and contemporary significance of the Arabic script worldwide, an introduction to the major calligraphic styles, and hands-on calligraphy instruction at the introductory, intermediate or advanced level. I have recently given workshops through Florida State University (FSU), Valencia College, the Silk Road Club at the University of Florida (UF) and the Hillsborough County Public Library System (Tampa, Florida). If you have an interest, please contact me with your specific needs.
I accept a very limited number of students for private classes in Italic and other calligraphic styles in English. I am also available for workshops and presentations–I most recently held a workshop for the Art Club at Santa Fe College.
BOOKARTS, CALLIGRAPHY AND PAINTING WORKSHOPS LISTED BELOW ARE OFFERED PERIODICALLY
If you have an interest in any of these topics, or would like me to offer one of these workshops in your area, please contact me: email Stewart Thomas or call 352-514-3838.
BOOKARTS WORKSHOPS
ARABIC AND PERSIAN CALLIGRAPHY.

I offer workshops in Arabic and Persian calligraphy available to organizations, libraries, community organizations, college and universities. Most recently I have conducted workshops at Florida State University, Valencia College, the Hillsborough Public Library System (Tampa, Florida) and the University of Florida. Please contact me to arrange particulars.
BOOKARTS WORKSHOPS
POP-UP BOOKS: cuts folds and pop-outs, with Stewart J. Thomas
Everyone loves pop-up books! This workshop introduces the basic techniques that enable anyone to create a magical pop-up experience.  Learn how simple cuts and folds can produce multiple layers, front and foreground figures, and elements that leap right out of the book.
CONCERTINA BINDING: journals and albums, with Stewart Thomas
Bind your own blank journal or album with a spine that can expand and contract to hold photographs and other items glued into the pages. Make your own blank journal to use in our November 22 workshop.
THE ARTIST'S JOURNAL: looking and making, with Pat Wolfe
Learn how artists through the ages have used journals as aids to creativity. We will experiment with different journal formats, wet and dry media and guided exercises as you produce your own journal.  Make your own blank journal in our November 15 workshop, bring a blank journal or use a provided basic blank book.
MONOPRINTING with water-based materials, with Leslie Peebles and Sherwin Rio
Artists throughout the ages have utilized monoprinting techniques for their spontaneity, lively combination of printing and painting, and subtle effects unique to the method. Learn how to use a variety of non-toxic water-based media to produce monoprints, including the gum arabic color release method.
Past Workshops
If you are interested in seeing a repeat of a past workshop, or have suggestions for future workshops, please contact me.  Thank you for your interest!
ACCORDION BOOKS: 10 amazing variations on the accordion binding.
COPTIC BINDING: an ancient bookbinding technique popular for its versatility and beautiful exposed stitching.
MULTI-SIGNATURE BOOKBINDING: creating a sewn, square-spined, quarter linen book.
LETTERPRESS PRINTING: introduction to setting and printing metal type.
MARBLED PAPER: learn the classic method of creating marbled decorative papers.
Exploring the Eight Dynamics of Chinese Painting and Calligraphy with Stewart J. Thomas
This 12-week course explores the dynamic inter-relationships of colour, composition and energy flow using the eight principals of Chinese medical theory as applied to the visual arts of painting and calligraphy.  Each class includes qigong movement exercises designed to get our qi energy moving, Chinese calligraphy instruction, and exploration of specific Chinese painting techniques.
Italic Calligraphy (English) — Intro Level